ADVISORY BOARD
To fulfill its different missions successfully, TMA works with the best international consultants and experts. In particular, it is managed by an International Scientific Advisory Board of renowned professors and specialists in fields both varied and complementary to facilitate a global approach to translational medicine and guarantee state-of-the-art expertise in these fields.
TMA pursues its development under the scientific and operational direction of Charles Schoen and Dr. Patrick Squiban.
Trustees
Experience in Clinical Research and Development
Developed international product development strategies and designed development plans
Designed and managed clinical studies worldwide for more than 20 years
Phases I, II, III, and IV, with strong involvement at the transition phase from preclinical research to clinical development
Created 5 Medical Departments (Novo Nordisk, Zymogenetics, Transgene, Innate Pharma, and Boehringer Ingelheim Clinical Research Oncology Unit)
Built clinical research organizations structured to conduct clinical trials according to best standard practice (clinical development, clinical operations, clinical quality control, pharmacovigilance, regulatory affairs)
Extensive experience in outsourcing and CRO oversight
Responsible for regulatory affairs worldwide; interfaced with national regulatory agencies, with the EMA and FDA (scientific advice and protocol assistance, IND submissions, pre-IND meetings).
Therapeutic areas
Main focus on clinical development in oncology over the last 15 years
Studies of solid tumors: breast cancer, non-small cell lung cancer, prostate cancer, renal cell carcinoma, melanoma, cutaneous lymphoma, mesothelioma, colon cancer, liver carcinoma, cervix cancer
Studies in blood cancers: acute myeloid leukemia, multiple myeloma, non-Hodgkin lymphoma, chronic lymphocytic leukemia
Good network of opinion leaders and principal investigators in the EU and US (breast cancer, lung cancer, renal cell carcinoma, dermatologists/oncologists, hematologists/oncologists.)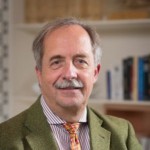 Charles Schoen
Serial investor
charles.schoen@tmacademy.org
+33 6 08 18 77 08
1982: Creation of TERRE NEUVE – major healthcare/consumer healthcare communication agency
1983: Creation of Adelie – consumer agency
1989:Creation of LOB Conseil – lobbying and source effect agency
1990:Creation of l'ENTREPRISE MEDICALE – healthcare specialized professional education company
1991:

Creation of the Grey Healthcare Group – French member of the Grey Healthcare Group network of agencies
Creation of GTN Holding – now Terra Firma – Healthcare services companies

1992:Creator and President of the Healthcare Group in the AACC – Advertising Agencies Association
1995:

Purchase of Vertical (CRO) – Clinical development and registration (AMM, ASMR, reimbursement, TIPS)
Purchase of Production Privée (audio-visual and events)

1997:Participation in the creation of ITI (Intelligence, Technology, Information) a source effect company
1998:

Participation in the creation of Medipass – healthcare internet security software
Creation of ClinicalLand: Investigators Relationship Management

2001:

Creation of GTN US in partnership with Rearden Health (New Jersey)
Consolidation of RanD to form a company specializing in international communication with major global assignment (seeorg)
GTN Holding consolidated as Terra Firma SC – 3.4 M€ share capital

2009:Creation of the Translational Medicine Foundation – Basel, USA, and Paris (nonprofit organization)
2014:Partnership with JOUL, an e-business start-up dedicated to geolocalization
TMA INTERNATIONAL SCIENTIFIC ADVISORY BOARD
Robert S. Rosenson – TMA Chairman, Scientific Advisory Board,Cardiologist; Director, Cardiometabolic Disorders, at the Mount Sinai Heart Hospital; Professor of Medicine Mount Sinai School of Medicine, New York, NY, USA
Xavier Jouven – MD, PhD, an epidemiologist and cardiologist; head of Inserm U970; Georges Pompidou European Hospital, Paris, France
Yves de Prost – Dermatologist – Necker Enfants Malades Hospital, Paris, France
Gilles Dhonneur– Anesthesiologist – Hôpital Henri-Mondor; Créteil-Paris, France
Dr Patrick Squiban– MD – consultant and scientific director
Dr Raymond Benoit – MD – Healthcare Organizations Manager; Zurich, Switzerland
Dr Christian Schoen – MD – Health IT Manager; Paris, France